Bank Of America Predicted A Fall In The S&P 500 In The Third Quarter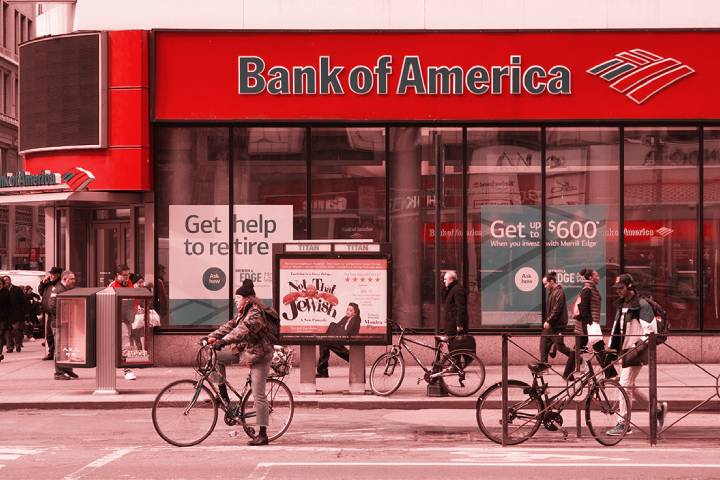 The S&P 500 stock index may fall in the third quarter due to a combination of five negative factors at once, Bank of America predicted. His analysts believe that the first half of the year turned out to be good for investors, but now the market will not be hindered by a "respite."
The S&P 500 stock index, which includes the largest US companies by capitalization, may fall in the third quarter of the year, Insider wrote, citing a note from analysts at Bank of America. They identified five risk factors that can simultaneously affect the profitability of loans, stocks, and commodities in July-September: pandemic, price, positioning, politics, and company profits.
Bank of America noted that the first half of the year turned out to be good for many assets, but the "boom/bubble on Wall Street" will not be prevented by a "respite," analysts told Insider.
Bank of America said that due to the new rise in COVID-19 cases in connection with the delta variant of the coronavirus, estimates of the expected growth in the value and profitability of assets in this and next years would decrease, and this could put pressure on prices and lead to their decline. Insider reported.
The new wave of coronavirus comes at a time when asset values ​​are unusually high: the price-to-earnings ratio of S&P 500 companies is at the level of the dot-com bubble – record quotes that were in the early 2000s against the backdrop of a sharp rise in Internet companies, Insider wrote. … Real estate and commodities are also all-time highs or close to all-time highs. The US spreads between risk-free bonds, and junk bonds are particularly tight, and junk bond yields fell below inflation on Friday, Insider said. 
Survey results show that capital fund managers are already investing in assets best suited to high inflation and weak growth, Insider continued, citing a Bank of America survey. At the same time, fund managers admit the fall of the S&P 500 in the third quarter below 4,000 points – this is about 8% less than now, and the prices of technology companies will fall more than others, Insider noted.
At the same time, the acceleration of inflation in developed countries will weaken stimulating measures for the economy, analysts expect. Corporate profits will also suffer due to possible restrictions due to COVID-19, supply difficulties, and slower growth, Insider said. All these factors will lead to the fall of the S&P 500, analysts at Bank of America say.
At the close of trading on Friday, the S&P 500 index was 4369.55 points at the close of trading on Friday. By the end of the week, the index added 0.4%.
Also Read: What Is UWB Technology That Everyone Is Talking About