Apple MacBook Air, Price From Black Friday: It Is The Best Offer Today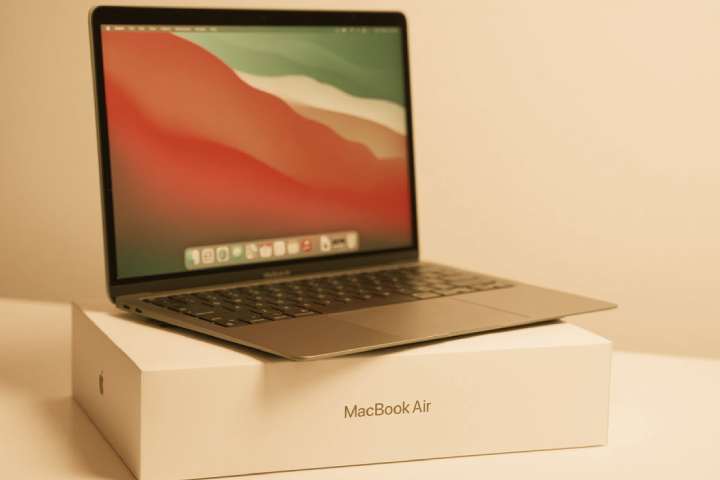 22% VAT Discount For The Latest Version Of The MacBook Air: 13-inch Screen, Apple M1 Chip, And 256GB Of Internal Memory
Black Friday and Cyber ​​Monday ended, but the offers on Amazon have not ended. By scanning the e-commerce platform, even today, there are quite interesting opportunities for tech products. An example? Very easy: the Apple MacBook Air 2020 at a 22% discount on the list price. You can buy the Apple laptop for € 909, one of the lowest prices ever on the web.
The MacBook Air is equipped with the Apple M1 chip, the first internally produced by the Cupertino company for its PCs, and guarantees performance never seen before on the Apple low-cost PC. Compared to the past, the CPU is 3.5 times faster and guarantees top-of-the-range performance. The display is the classic Retina with a diagonal of 13.3 ", which ensures excellent color rendering and a very high level of detail.
There is also the possibility to buy the laptop at zero rates using the service offered. Available from Amazon: 5 installments of € 181.80 per month The shipment could arrive before December 25, so if you will give an Apple computer for Christmas, today is the right opportunity.
Top offers like this one of the MacBook Air we publish every day on our " Free Technology Offers Channel " that we have opened on Telegram. Registration is free, and to do it, click here.
Apple MacBook Air: Technical Sheet
The MacBook Air has always been Apple's "low cost" PC, but it has very little to envy more performing models in its new version. Onboard, we find the new Apple M1 chip, made directly by the Cupertino company and optimized to get the best out of all the components. In support, there are also 8GB of RAM and a 256GB SSD. The new chip guarantees even higher performance and almost immediate PC responsiveness. The Retina screen is 13.3, "and there is little else to add.
The new chip also brings improvements from the point of view of autonomy, which can reach up to 16 hours. There is also a FaceTime HD camera for work video calls and three microphones. The MacBook Air also integrates Touch ID, with which you can unlock your PC, open password-protected documents, and use Apple Pay.
MacBook Air On Offer Today: Price And Discount
The MacBook Air is on offer today, November 30, on Amazon with a "VAT" discount: in fact, a good 22% is saved on the list price. The price is € 909 (-250 €), one of the lowest ever on the e-commerce platform for the Apple PC. As we have already said, it can also be purchased in installments at zero interest by choosing the appropriate payment method on the product page. The installments are five from € 181.80 per month. The return period is extended until January 31, 2022, so you have plenty of time to try it out. The laptop is expected to ship before Christmas, but it could also arrive a little later.
Also Read: The Novelty Of The Apple Watch 8 Will Be The Sensor For Blood Sugar